Die Transformation der SBB
Praxis: Die Schweizer Bundesbahn hat einen Change-Prozess durchlaufen, der sie näher zu ihren Wurzeln, näher zusammen und näher zum Kunden geführt hat. Mittlerweile fühlt sich die gesamt Belegschaft wieder mehr als Eisenbahnerfamilie. Der Change-Prozess wurde von Prof. Dr. Heike Bruch begleitet.
---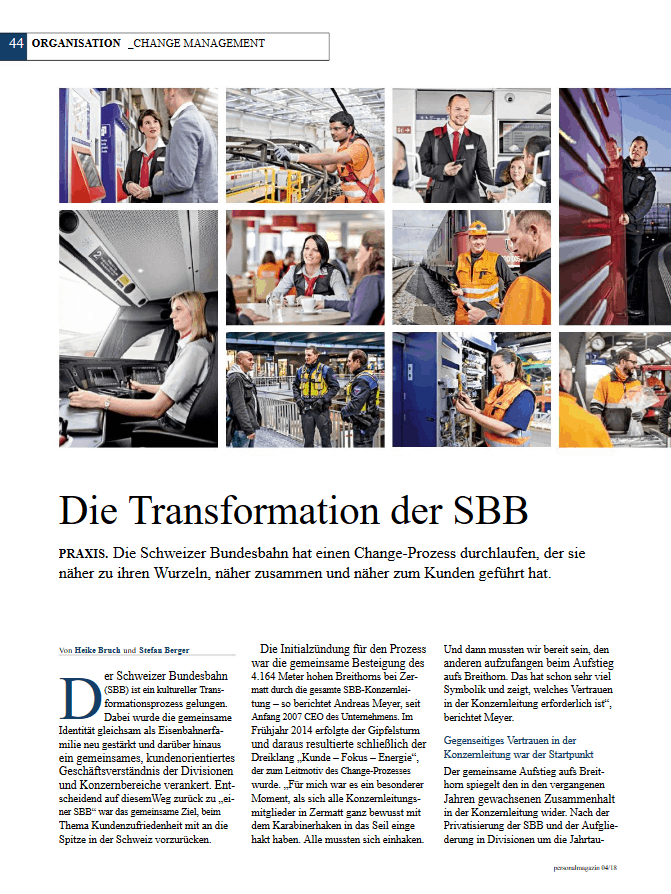 Wege zur Hochleistungsorganisation : Wie die Graubündner Kantonalbank Energie mobilisiert und erhält
Erfolg kann dazu führen, dass Unternehmen überzufrieden und weniger dynamisch werden und ihren Einsatz reduzieren. Durch diesen Zustand der "angenehmen Trägheit" besteht die Gefahr schwache Signale des Marktes zu übersehen oder Trends zu verpassen. Am Beispiel der Graubündner Kantonalbank wird demonstriert, wie ein Unternehmen es schaffen kann, sich trotz jahrelanger Erfolge vor Trägheit zu schützen und lebhaft, agil und energiegeladen zu bleiben.
---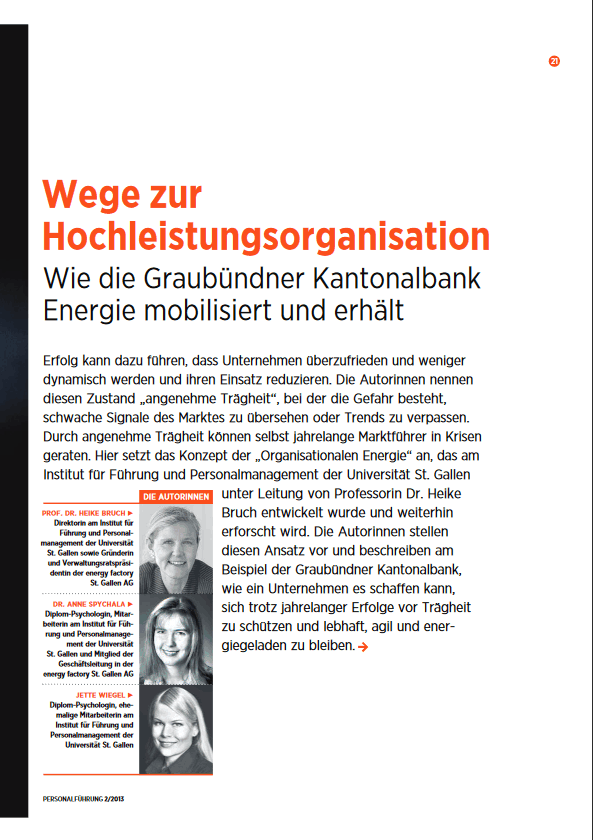 Fully Charged – 

How Great Leaders Boost Their Organization's Energy and Ignite High Performance
As you're well aware, your individual energy ebbs and flows leading to high and low productivity cycles. Fail to manage your energy correctly, and you risk falling into traps including inertia, complacency, and frenzied, unfocused activity that only erodes the quality of your life. The same holds true for your entire organization. In Fully Charged, Heike Bruch and Bernd Vogel provide tools and strategies to help you manage your company's collective energy.
---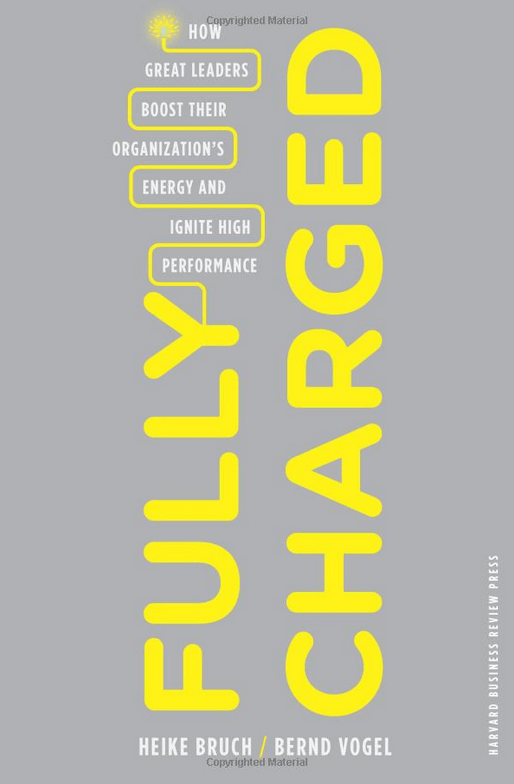 Best Practice: Wie Hilti über
Generationen gute Führung garantiert
Der Liechtensteiner Hilti-Konzern wurde stark durch die Gründerfamilie geprägt. Dennoch klappte der Wechsel zu jüngeren familienfremden Managergenerationen an der Unternehmensspitze bereits mehrmals reibungslos. Prof. Dr. Heike Bruch und Sabine Poralla identifizieren die Gründe für diese erfolgreichen Übergaben.
---